Description
Vostok Amphibia watch – 18 jewels
MADE IN USSR!
Manufactured on Chistopolsky Watch Factory "VOSTOK", USSR.
The company was appointed an official supplier of watches for the Defence Department of the Soviet Union in 1965. This year also marks the creation of the well known Komandirskie ("Commander's") watch.
A "Заказ МО СССР" Vostok Komandirskie, made in the former Soviet Union.
The experience gained through development of the army watch led to the Amphibia, a stainless-steel watch able to withstand a 200 metre depth (20atm).
Watches sold to the military were marked "ЗАКАЗ МО СССР," meaning "Ordered by the Ministry of Defence of the USSR." These models were sold exclusively through Voentorg stores, which catered to military personnel with identification only.  Today, these models have become sought-after collectibles.
The watch is mechanical and does not need batteries to operate.
Original soviet "Amphibia" has mechanical lever movement and manual winding.
Admiral Kuznetsov carrier aircraft carrier is depicted on the watch dial – intimidating weapon indeed: during it's 2016 deployment to Mediterranean the thick black smoke was giving away the russian presence long before sophisticated radars could located the ship. Two aircrafts were lost which is ironically more planes then NATO shot down in the whole history of confrontation with the alliance.
CASE SIZE 45x43mm
THICKNESS 12mm
LUG WIDTH 18mm
TYPE  Mechanical
MOVEMENT 2209
FUNCTIONS Hours, Minutes, Seconds, Calendar
Watch went through a complete service by a professional watch tech and keeps time well.
Comes complete with steel bracelet(one size fits all).
Modes of payment:
PayPal(includes credit card payments)
BDO bank deposits
bitcoin – with automatic 10% discount!
This watch ships from Manila warehouse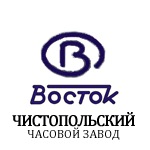 Watch Factory "VOSTOK" – began as the "2nd State Watch Factory" was evacuated during World War 2 to Chistopol in 1941.
In 1943 began producing Kirovskie watch – first soviet man's wrist watch earlier made on 1st Moscow Watch Factory. From 1949 famous "Podeba" watches were made here.
From 1962 "Commander's" watch Vostok were made on the factory.
Since 1969 factory was official supplier of Ministry of Defence, all watches produced were branded as "Vostok"
Other brands produced: Albatros, Amphibia, Buran, Chaika, General's, Kama, Kolos, Comandirskie, Mir, Pobeda, Saturn, Sekonda, Sputnik, Svet, Uran, Vostok