Description
Vintage soviet mechanical  alarm clock Vitjaz, made in USSR!
Vintage stylish classic table top mechanical alarm clock.
Produced on Rostov Watch Factory(Soviet Russia) till 1990s.
Great as interior item in cottage cabins, as well as good for use in it's direct function as an alarm.
The clock is mechanical and does not need batteries to operate.
Original soviet "Витязь" with mechanical lever movement and manual winding.
CASE SIZE 110mm(hight) x 94mm(diameter)
THICKNESS 61mm
TYPE  Mechanical
MOVEMENT
FUNCTIONS Hours, Minutes, Alarm
Clock has been fully serviced by a professional watchmaker and keeps time well.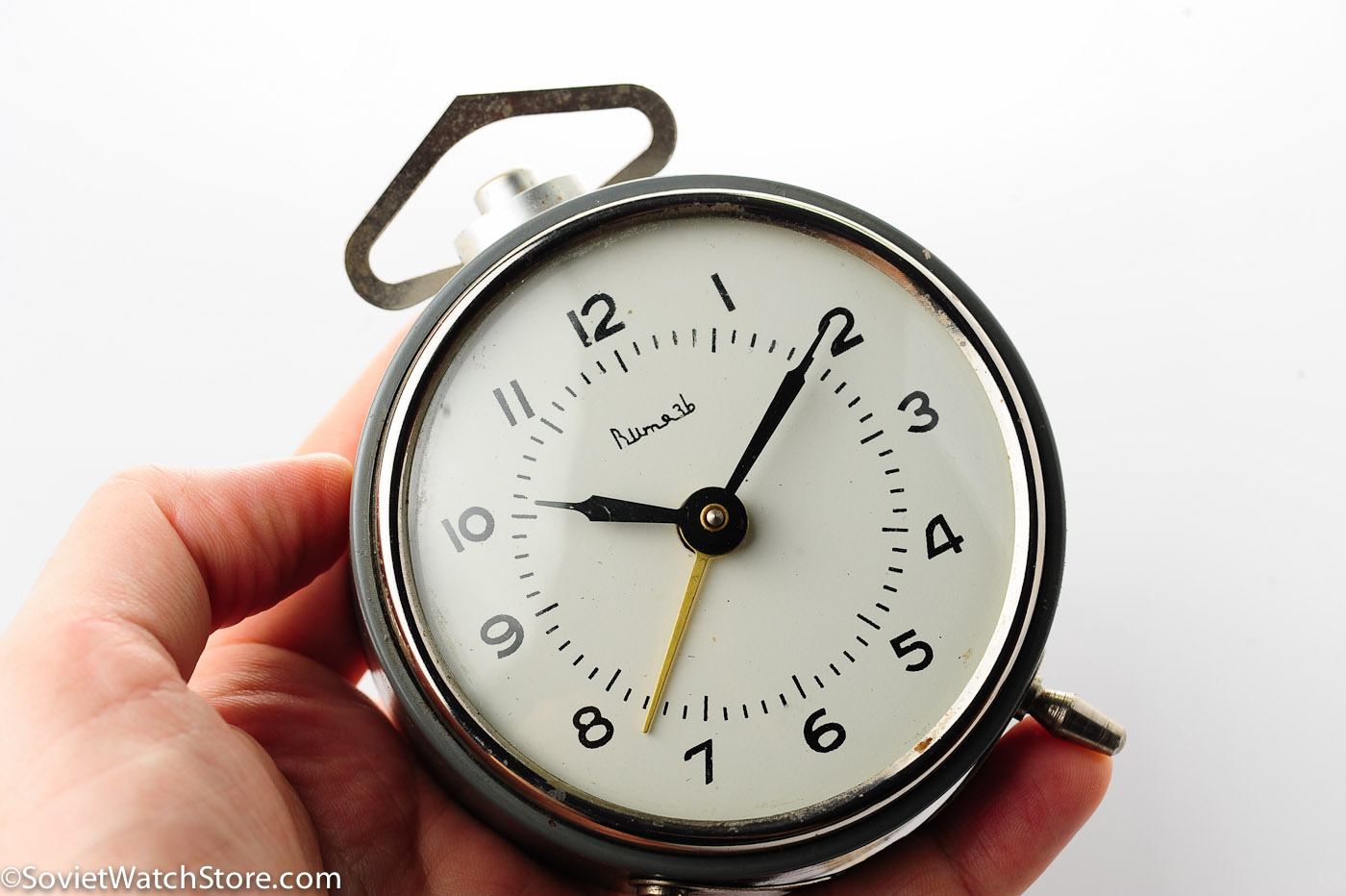 Modes of payment:
PayPal(includes credit card payments)
BDO bank deposits (Philippines only)
bitcoin – with automatic 10% discount!
Fast international shipping: this watch ships out from Ukraine (with tracking number) within 2 business days!
About the factory
Rostov watch Factory (Ростовский часовой завод, РЧЗ) was founded in 1955 in the city of Roston-on-Don, USSR.
Most popular models of alarms produced were«Витязь»-6373 и «Витязь» 6375.
A number of alarm clocks were exported abroad under the names «ROSTOV», «PRINCE», «Serkisof garanti».
In 1994 the watch manufacturing ceased, the factory continues production of high-precision mechanisms almost exclusively for military use.