Description
POBEDA mechanical wrist watch – 15 jewels
MADE IN USSR!
Manufactured on Chistopolsky Watch Factory "VOSTOK", USSR.
Legendary Soviet brand trademark POBEDA.
Based on a French design, the Pobeda's simple, 15-jewel movement was cost-effective, reliable, and easy to manufacture and maintain. Full-scale production commenced at the First Moscow Watch Factory. Joseph Stalin chose the name Pobeda (Victory) to celebrate the end of the war.
The watch is mechanical and does not need batteries to operate.
Original soviet "Pobeda" has mechanical lever movement and manual winding.
This particular watch is manufactured in 4th quarter of 1955
YEARS – 50s
CASE SIZE 37x31mm(with crown)
THICKNESS 9.5mm
LUG WIDTH 16mm
TYPE  Mechanical
FUNCTIONS Hours, Minutes, Seconds.
Watch went through a complete service by a professional watch tech and keeps good time.
Comes complete with steel bracelet.
Modes Of Payment:
PayPal
Credit Cards(Choose Paypal)
BDO bank deposits (for Philippines customers only)
Fast International Shipping: this watch ships from Ukraine (with tracking number) within 2 business days!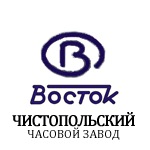 Watch Factory "VOSTOK" – began as the "2nd State Watch Factory" was evacuated during World War 2 to Chistopol in 1941.
In 1943 began producing Kirovskie watch – first soviet man's wrist watch earlier made on 1st Moscow Watch Factory. From 1949 famous "Podeba" watches were made here.
From 1962 "Commander's" watch Vostok were made on the factory.
Since 1969 factory was official supplier of Ministry of Defence, all watches produced were branded as "Vostok"
Other brands produced: Albatros, Amphibia, Buran, Chaika, General's, Kama, Kolos, Comandirskie, Mir, Pobeda, Saturn, Sekonda, Sputnik, Svet, Uran, Vostok