Description
Vintage  RAKETA soviet mechanical watch
Automatic self winding movement
MADE IN USSR!
Manufactured on Petrodvortsovsky watch factory, USSR
The trade mark 'RAKETA' is on the dial.
The watch is mechanical and does not need batteries to operate.
Original soviet "RAKETA" has mechanical lever movement and manual winding.
Automatic self winding movement – the watch will wind itself while you walk about your business.
*An automatic or self-winding watch is a mechanical watch in which the mainspring is wound automatically as a result of natural motion of the wearer's arm, to provide energy to run the watch, making manual winding unnecessary.
CASE SIZE 38x44mm(with crown)
THICKNESS 14mm
LUG WIDTH 18mm
TYPE  Mechanical
MOVEMENT 2627.H
FUNCTIONS Hours, Minutes, Seconds, Calendar
Watch been through a recent service by a professional watch tech and keeps good time.
Comes with stainless stell bracelet for free.
SELECTION OF HAND MADE BRANDED STRAPS ARE IN STOCK
Modes of payment:
PayPal
Credit Cards(Choose Paypal)
BDO bank deposits (for Philippines customers only)
Fast international shipping: this watch ships out from Ukraine (with tracking number) within 2 business days!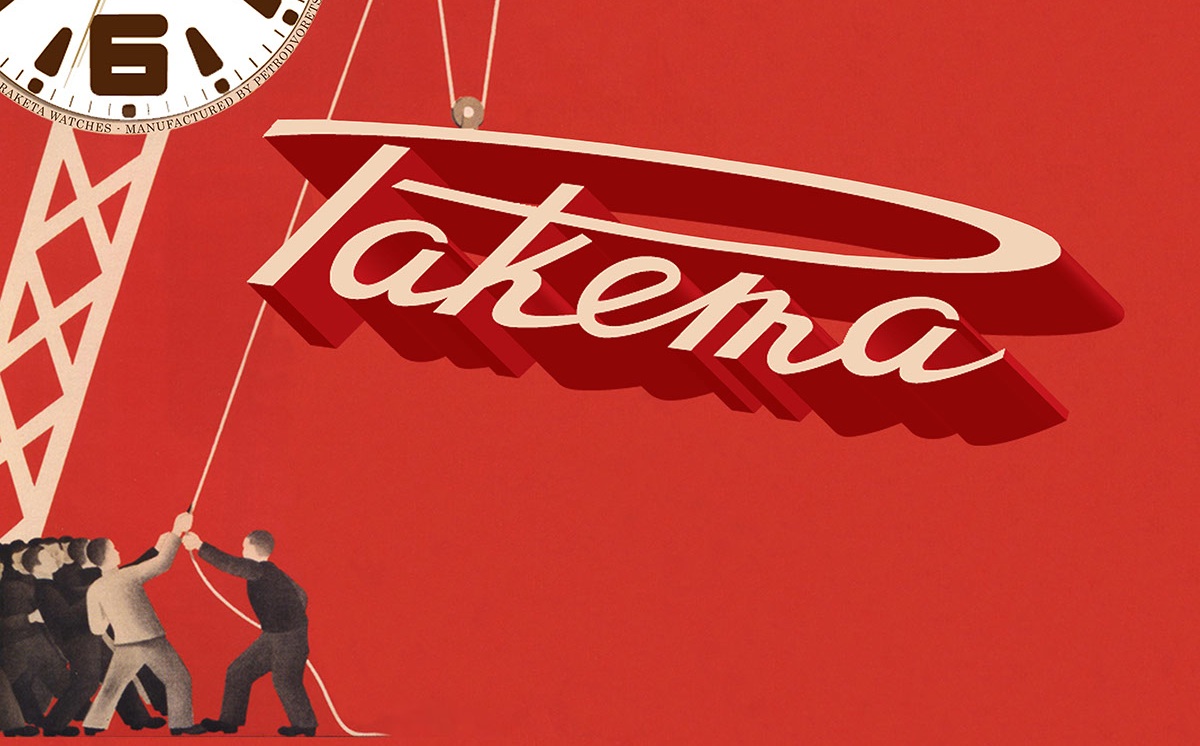 The Petrodvorets Watch Factory «Raketa» was founded by Peter the Great in 1721. Factory was producing wide range of items, including jewels for watches since 1930.
Factory was devastated during World War 2, restored in 1949 and was making "Pobeda"(Victory) and "Zvezda" watches. In 1954 renamed into Petrodvorets Watch Factory.
Since 1962 "Raketa" watches are produced which became the trade mark of the factory.
The Petrodvorets Watch Factory is one of the rare watch factories in the world that fully manufactures its own movements from A to Z, including hairspring and escapement.
Other band names produced on the factory include Baltika, Leningrad, Mayak, Neva, Pobeda, Raketa, Rossiya, Svet, Start.
Read more about on of few surviving soviet watch factories on factory's website.