Description
Steel RAKETA "Baltika" mechanical watch – 21 jewels
Manufactured on Petrodvortsovsky watch factory, USSR
The Baltika brand (Балтика, meaning "baltic") was likely introduced around 1960, but was very short-lived marque with only one design. The Baltika was special due to the caliber 2609 which powered it – an advanced, 21-jewel movement with cap jewels, the first watch movement designed in-house at Petrodvorets Watch Factory (prior movements relied on plans from First Moscow Watch Factory). This early caliber inspired a long line of Raketa movements designed and developed around the same blueprint, each with slightly different features.
The Baltika brand was retired in 1962, but the caliber 2609 would live on for more than two decades thereafter. As with many Petrodvorets designs, after 1962, the Baltika aesthetic was carried over to a Raketa-branded alternative. (source)
The trade mark 'RAKETA' is on the dial.
The watch is mechanical and does not need batteries to operate.
Original soviet "RAKETA" has mechanical lever movement and manual winding.
CASE SIZE 40x36mm(with crown)
THICKNESS 10mm
LUG WIDTH 18mm
TYPE  Mechanical
MOVEMENT 2609.B
FUNCTIONS Hours, Minutes, Seconds
Watch been through a recent service by a professional watch tech and keeps good time.
Comes with brand new 20mm brown leather NAGATA strap for free!
Highly recommended 18mm state of the art fine grain leather handmade NATO straps by WeAreAble:
– NATO black strap
Modes of payment:
PayPal(includes credit card payments)
BDO bank deposit
bitcoin – with automatic 10% discount!
Fast international shipping: this watch ships out from Ukraine (with tracking number) within 2 business days!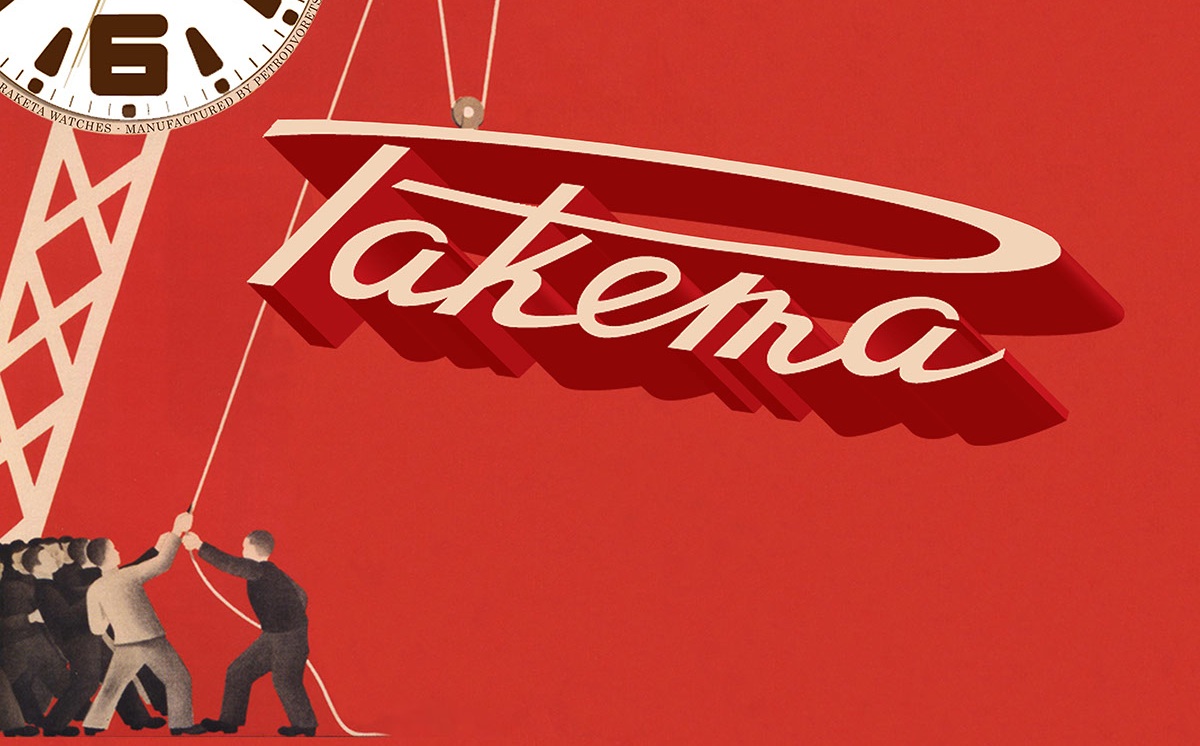 The Petrodvorets Watch Factory «Raketa» was founded by Peter the Great in 1721. Factory was producing wide range of items, including jewels for watches since 1930.
Factory was devastated during World War 2, restored in 1949 and was making "Pobeda"(Victory) and "Zvezda" watches. In 1954 renamed into Petrodvorets Watch Factory.
Since 1962 "Raketa" watches are produced which became the trade mark of the factory.
The Petrodvorets Watch Factory is one of the rare watch factories in the world that fully manufactures its own movements from A to Z, including hairspring and escapement.
Other band names produced on the factory include Baltika, Leningrad, Mayak, Neva, Pobeda, Raketa, Rossiya, Svet, Start.
Read more about on of few surviving soviet watch factories on factory's website.