Description
Vostok Commander's watch – 17 jewels, gold plated
FREE SHIPPING NATIONWIDE!
Manufactured on Chistopolsky Watch Factory "VOSTOK", USSR.
The company was appointed an official supplier of watches for the Defence Department of the Soviet Union in 1965. This year also marks the creation of the well known Komandirskie ("Commander's") watch.
A "Заказ МО СССР" Vostok Komandirskie, made in the former Soviet Union.
The experience gained through development of the army watch led to the Amphibia, a stainless-steel watch able to withstand a 200 metre depth (20atm). By 1980, Vostok Watch Makers was producing 4.5 million timepieces per year.
Watches sold to the military were marked "ЗАКАЗ МО СССР," meaning "Ordered by the Ministry of Defence of the USSR." These models were sold exclusively through Voentorg stores, which catered to military personnel with identification only.  Today, these models have become sought-after collectibles.
The watch is mechanical and does not need batteries to operate.
Original soviet "Commander's" has mechanical lever movement and manual winding.
YEARS
CASE SIZE 40mm x 34mm(with crown)
THICKNESS 10mm
LUG WIDTH 18mm
TYPE  Mechanical
MOVEMENT 2414
FUNCTIONS Hours, Minutes, Seconds
Gold plated body
Watch went through a complete service by a professional watch tech and is guaranteed to work well.
Comes complete with 18mm genuine leather handmade NATO straps by WeAreAble:
your choice of black, light brown or dark brown – worth upwards of 900php!
In photos shown with WeAreAble black leather NATO strap with white stitch of 18mm – this watch ships with the strap pictured unless otherwise specified*.

*Price without strap – 2300php – please contact us if preferred without strap.
You may pay safely via BDO deposit, paypal(credit cards) or bitcoin & have the item delivered to your doorstep.
THIS ITEM SHIPS FOR FREE.
We guarantee that the item looks and works as advertised and offer money back guarantee on this.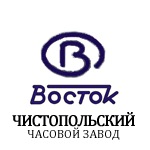 Watch Factory "VOSTOK" – began as the "2nd State Watch Factory" was evacuated during World War 2 to Chistopol in 1941.
In 1943 began producing Kirovskie watch – first soviet man's wrist watch earlier made on 1st Moscow Watch Factory. From 1949 famous "Podeba" watches were made here.
From 1962 "Commander's" watch Vostok were made on the factory.
Since 1969 factory was official supplier of Ministry of Defence, all watches produced were branded as "Vostok"
Other brands produced: Albatros, Amphibia, Buran, Chaika, General's, Kama, Kolos, Comandirskie, Mir, Pobeda, Saturn, Sekonda, Sputnik, Svet, Uran, Vostok